WANTED
A HIT RECORD FOR THIS MAN
MAYBE WE CAN HELP HIM!
HERE IS THE GRID FOR US ALL TO USE
EACH DAY WE WILL EACH TAKE A DIFFERENT GROUP OF STATIONS TO E-MAIL AND REQUEST "YOUR IMAGINATION". TO THOSE AMONG US WHO ARE MORE AMBITIOUS, MANY OF THESE STATIONS HAVE TOLL FREE LONG DISTANCE NUMBERS. I DON'T KNOW IT FOR A FACT, BUT IT WOULD BE MY GUESS THAT A REAL PHONE CALL IS MORE EFFECTIVE THAN AN E-MAIL.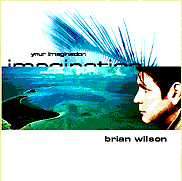 HERE ARE A FEW THINGS YOU ALL SHOULD KNOW AS FAR AS MAKING E-MAIL REQUESTS.
WHEN YOU REQUEST FROM A STATION WITHOUT REAL AUDIO OR NET SHOW , MAKE SURE YOU DO NOT TELL THEM WHERE YOU ARE. YOUR REQUEST HAS NO CREDIBILITY IF THEY KNOW YOU CAN'T LISTEN TO THEM.
When you come to a station that is listed as playing YI already , it might be a good idea to thank them and just casually ask them to play it more often:-)Also , it may help if you mention seeing Brian on the David Letterman show too.
SUPPORT PAGE
8/16 8/17 8/18 8/19 8/20 8/14 8/15
Name SUN MON TUES WED THURS FRI SAT
| | | | | | | | | |
| --- | --- | --- | --- | --- | --- | --- | --- | --- |
| JOHN B | | 47 | 14 | 29 | 44 | 11 | 18 | 32 |
| LISA B | | 48 | 15 | 30 | 45 | 12 | 19 | 33 |
| KAREN B | | 1 | 16 | 31 | 46 | 13 | 20 | 34 |
| BARB L | | 2 | 17 | 32 | 47 | 14 | 21 | 35 |
| MARIE L | | 3 | 18 | 33 | 48 | 15 | 22 | 36 |
| JEFF M | | 4 | 19 | 34 | 1 | 16 | 23 | 37 |
| DAVE M | | 5 | 20 | 35 | 2 | 17 | 24 | 38 |
| MARVIN M | | 6 | 21 | 36 | 3 | 18 | 25 | 39 |
| VWDUDE | | 7 | 22 | 37 | 4 | 19 | 26 | 40 |
| ROB MC | | 8 | 23 | 38 | 5 | 20 | 27 | 41 |
| JIM MC | | 9 | 24 | 39 | 6 | 21 | 28 | 42 |
| PHAEDRAS | | 10 | 25 | 40 | 7 | 22 | 29 | 43 |
| PINKIE J | | 11 | 26 | 41 | 8 | 23 | 30 | 44 |
| JOANNE P | | 12 | 27 | 42 | 9 | 24 | 31 | 45 |
| RIC R | | 13 | 28 | 43 | 10 | 25 | 32 | 46 |
| | | | | | | | | |
| | | | | | | | | |
| | | | | | | | | |
| | | | | | | | | |
| | | | | | | | | |
| | | | | | | | | |
| | | | | | | | | |
| | | | | | | | | |
| | | | | | | | | |
| | | | | | | | | |
LINK BACK TO THE SUPPORT PAGE