Bookmark this URL http://brianwilson.cjb.net
FOR THOSE WHO USE NEWS POSTED HERE ON THEIR OWN SITES,I WOULD APPRECIATE IT IF YOU WOULD PLEASE GIVE CREDIT TO: Imagination- A Web site for Brian Wilson and the Beach Boys - URL http://brianwilson.cjb.net

BRIAN WILSON TOUR SCHEDULE
Full North American Tour Schedule Now Available!

The Imagination Mailing List.
Celebrating our 5th Anniversary, the internet's best mailing list to ask questions, give answers, get and discuss the latest news and information about Brian Wilson and the Beach Boys.Don't be left out.Join now and see what you've been missing.
CLICK HERE TO JOIN!
CHAT ROOM
Now you can chat about Brian and the Beach Boys with other fans in the Imagination Chat Room

Looking for some hard to find Beach Boys items? Have some to sell? Want to make a trade? Place a free ad on our Trading Post page


Beach Boys Timeline And Discography
Ever want to know when a particular album was released, or ever wonder what happened on a particular day in Beach Boys history, but couldn't find the information anywhere? To find out, visit the new site by noted Beach Boys authority Andrew G. Doe, who has compiled both
a"Beach Boys Timeline" and USA Discography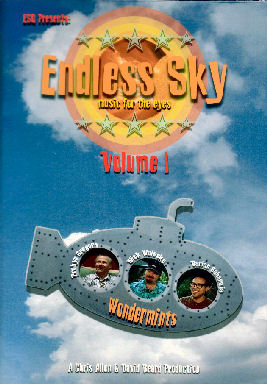 New from the creators of Open Sky and Endless Summer Quarterly- ENDLESS SKY - See what your missing!
NET SOUNDS 4
The fans pay tribute to Brian and the Beach Boys
Get yours and read the liner notes here!

NEWS
Updated 8/17/2004
Showtime To Run Smile Documentary

By Andrew Wallenstein
NEW YORK (Hollywood Reporter) - Showtime will premiere a new
documentary about the long-delayed completion of former Beach
Boy Brian Wilson's album "Smile" Oct. 5.
"Beautiful Dreamer: Brian Wilson and the Story of 'Smile"'
chronicles the masterwork from its aborted undertaking 37 years
ago to its resumption in February, including a London concert
performance.
"'Smile' is among history's great unfinished works, and this
extraordinary documentary will explain why," said Showtime
entertainment president Robert Greenblatt said. "Music fans, as
well as the average viewer, will all be able to relate to the
story of this remarkable record's birth, demise and triumphant
return to life."
The documentary includes interviews with Wilson, collaborator
Van Dyke Parks, session bass player Carol Kaye and drummer Hal
Blaine. Wilson and Parks began work on "Smile" in 1966, but a
paranoid Wilson reportedly destroyed most of the tapes. The
sessions yielded such tracks as "Heroes and Villains" and
"Surf's Up," which turned up on later albums.
Updated 8/14/2004
Probable Date For Brian Duck Dodgers Cartoon
Though not officially announced, you can expect to see the Brian
Wilson episode of Duck Dodgers, titled "Surf The Stars" on
Saturday January 15 ( or if you prefer late Friday night 1/14)
at 12:30am of 2005. The new season started last week and
episode 2 was shown earlier today.

Updated 8/10/2004
ANOTHER ALERT!
Once again, Brians appearance on the Larry King show on CNN has been rescheduled, this time for THIS COMING FRIDAY August 13 at 9pm. The show is repeated at least twice overnight.

Updated 8/6/2004
The full North American SMILE Tour Schedule is now available. Please note that there have been a couple of changes made as far as what dates were originally announced in certain cities. SEE COMPLETE SCHEDULE HERE
Updated 8/2/2004
ALERT
BRIANS APPEARANCE ON THE LARRY KING SHOW HAS BEEN POSTPONED UNTIL AUGUST 19 DUE TO BREAKING NEWS EVENTS


Updated 7/23/2004
Another Florida Venue Announced
Brians performance on Thursday, 10/21/04 will take place in Morsani Hall at the Tampa Bay Performing Arts Center
in Tampa, FL at 7:30PM

Updated 7/9/2004
New Concert Date and Venue Confirmed
Brian Wilson will be appearing at the King Center For The
Performing Arts in Melbourne Florida on October 18.
Ticket info at 321-242-2219

Updated 7/1/2004
Brian On Larry King
Brian has taped an interview with Larry King that is slated to air on August 2 on CNN
================================
Gettin In Over My Head made it's Billboard Hot 100 debut this week at number 100.

Updated 6/12/2004

First US Smile Concert Date Announced!
Brian Wilson will be perfoming Smile at the Chastain Park Ampitheatre in Atlanta onOctober 16. Tickets on
sale NOW!

Updated 6/5/2004
Brian At Tower Records
Brian has scheduled an appearance, with possible performance at the Tower Records store on Ventura Blvd. in Sherman Oaks, CA on Sat 06/26/04 . No details are yet available, but this appearance MAY be an signing session with a performance, to promote the new Gettin In Over My Head CD.

Updated 6/1/2004
Gettin In Over My Head Preview!
For those of you waiting for a sneak preview of Brian's upcoming cd, look no further. Click here then click on "musik"


Updated 5/18/2004
Brian's "SMiLE" To Get Offical Release
From http://www.nme.com/news/108523.htm
BRIAN WILSON is to release an all new recording of the lost
BEACH BOYS album 'SMILE'.
Wilson and lyricist Van Dyke Parks, who collaborated on the
original 'Smile' sessions in 1966-67, listened together to the
37-year-old tapes in November last year.
Now, an all-new studio recording of 'Smile' will be made
available by Nonesuch Records on September 27. The album will be
produced by Wilson and will feature the ten-member band that has
supported him on tour over the past five years, and will also
feature The Stockholm Strings and Horns.
The ex-Beach Boy is currently working on the new version of the
record at the Sunset Sound studio in LA.
NOTE: September 27 is the UK release date. US date is September 28.
Updated 5/10/2004
Here is a look at the cover , by Sir Peter Blake, for Brian Wilson's upcoming cd, Gettin' In Over My Head, due for release on June 22.

Updated 5/7/2004
Cartoon Brian
Brian Wilson
He's not exactly known as the most articulate musician in the
biz, but Brian Wilson has been hired to do some voiceover work.
According to Billboard.com, Wilson will appear on an upcoming
episode of Duck Dodgers, which is essentially a Donald Duck vs.
Marvin The Martian kind of affair. Wilson will play an animated
version of himself — we're not sure if he'll be human or
duckified. The cartoon Wilson will act as a spiritual adviser to
the title character, as played by Donald Duck. The show airs in
Canada on Teletoon.
How did the former Beach Boy hook up with the Duck Dodgers
people? No, they didn't hunt him down after catching a rerun of
the Beach Boys episode of Full House (you know, the one where
Uncle Jesse joins the band on stage for a rendition of
"Kokomo"), it was actually Wilson's people who came up with the
idea. Billboard reports that the people behind Wilson's
publishing company approached the Duck Dodgers staff, who
quickly whipped up a Wilson-centred script.
In addition to his acting talents, Wilson also contributed a
song to the cartoon's soundtrack. The track, "Believe In
Yourself," which was inspired by the good times Wilson had in
the sound booth, plays several times throughout the episode.
In addition to the cartoon action, Wilson has also been hard at
work on the musical front. His upcoming solo album, Gettin' In
Over My Head, will hit stores on June 22.

http://www.chartattack.com/damn/2004/05/0710.cfm

Updated 4/27/2004
Track Listing For Gettin' In Over My Head
Though not yet "officially" confirmed, the following is expected to be the final track listing for Brian's upcoming CD
How Could We Still Be Dancin' (feat. Elton John)
Soul Searchin' (feat. Carl Wilson)
You've Touched Me
Gettin' In Over My Head
City Blues (feat. Eric Clapton)
Desert Drive
A Friend Like You (feat. Paul McCartney)
Make A Wish
Rainbow Eyes
Saturday Morning In The City
Fairy Tale
Don't Let Her Know She's An Angel
The Waltz (with Van Dyke Parks)
No word on whether any non US versions of the cd will contain bonus tracks, however it is a pretty good guess that at least the Japanese version will have something extra as it is practically a requirement to gain release in Japan


Updated 4/17/2004
Release date set for new Brian Wilson CD
June 22 is the release date for Brian Wilsons first cd of new material since Imagination in 1998. The CD,titled Gettin In Over My Head features guest performances by Paul McCartney, Elton John, Eric Clapton and Carl Wilson. No date has been announced for foreign release.
Updated 2/23/2004
Another great review, this one from Billboard.com


Updated 2/20/2004
First Smile concert review in!
From New Musical Express
ALL SMILES IN LONDON
BEACH BOYS star BRIAN WILSON has played the 'lost' album 'SMILE' for the first time ever in LONDON.
The singer played the first night of a residency at the London Royal Festival Hall this evening (February 20), the first dates on a tour which will visit other cities throughout the UK this month.
The gig itself was split into two sections. The first opened with a fifteen minute acoustic set, followed by a 'Greatest Hits' show. During this, Wilson, backed by an 18-piece band, performed a number of songs from 'Pet Sounds', including 'God Only Knows' and 'Wouldn't It Be Nice'.
After a short interval Wilson then returned to the stage where 'Smile' was played for the first time in full.
The concept album was originally intended for release in 1967, around the same time The Beatles put out 'Sgt Pepper'. However, Wilson had a breakdown and the album was never finished, giving it almost mythical status amongst fans.
Throughout the performance Wilson appeared in good form, leading the band through songs like 'Heroes And Villains' and 'Vegetables', that saw each member of the group playing multiple instruments in the same song, while making use of more unconventional items such as hammers and saws. The set ended with a storming run-through 'Good Vibrations'
=============================================
He Can't Suppress a "Smile"
from the LA Times
By Randy Lewis, Times Staff Writer
Brian Wilson buried a musical masterpiece 37 years ago. His
doubts now gone, the former Beach Boy has revived and reshaped
the songs.
There's no surf, no sand, no little deuce coupes and only a
couple of California girls in sight of the North Hollywood
recording studio. Inside, the 61-year-old architect of "Good
Vibrations," "Surfin' U.S.A." and "Fun, Fun, Fun" sits
stoically at his keyboard, surrounded by a small army of
musicians, and stares into one of two video monitors.
Song lyrics crawl across the screens as the other performers,
most of whom weren't born when Brian Wilson's songs topped the
charts four decades ago, serve up the densely layered vocal
harmonies and rainbow of instrumental colors that his
compositions require.

Wilson frequently looks away from the monitors and occasionally
switches them off, but likes them nearby as a safety net.
Who can blame him? The songs he's working on aren't the
familiar
rock hits he created with the Beach Boys, those relentlessly
sunny tunes that painted a fantasy of Southern California life
as an endless summer of perfect waves, hot rods and blond
beauties.
Instead, he's putting the finishing touches on a work he dreamed
up 38 years ago, at the height of his creative rivalry with the
Beatles.
After years of wrestling with depression and drug and alcohol
abuse, after half a lifetime of trying to forget his fabled lost
masterwork, Wilson can smile again.
"This feels so good," he says to a reporter when the session is
over. "So good I can't believe it."
Tonight, he'll unveil "Smile" at a concert in England, where
fans have long accorded him the heroic status that Americans
reserved for the Beatles. Paul McCartney is expected to join him
on stage during at least one of six sold-out shows at London's
Royal Festival Hall.
Over the next three weeks, Wilson will give 16 "Smile" concerts
in Britain, Germany, Belgium, the Netherlands and France. He
plans a U.S. tour in the fall to coincide with the CD release of
the newly recorded work.
To tens of thousands of pop fans, Wilson's completion of "Smile"
is no less exhilarating than the discovery of a completed
manuscript for Schubert's "Unfinished" Symphony would be to
classical music scholars.
"I can hardly wait," says Rick Rubin, a producer who has worked
with acts ranging from Johnny Cash and Tom Petty to the Red Hot
Chili Peppers and the Beastie Boys.Wilson, his hair now streaked
with gray but still thick and full, has been touring regularly
since 1998,something many pop fans never thought they'd see,
given his history of emotional instability.
Now they'll get the music that most never dreamed they would
hear.
The Beatles' Rivals
Wilson was 24 when he went to work on the album he conceived as
"a teenage symphony to God."Originally to be called "Dumb Angel"
to reflect its themes of humor and spirituality, it was
retitled
"Smile." It was 1966, and a string of more than two dozen hit
singles and 10 hit albums had made the Beach Boys, a band from
Hawthorne, the most popular American group and the Beatles'
chief rivals atop the sales charts. Pop music was going through
a transformation in which the album was supplanting the
three-minute single as the dominant format.
Wilson has long said he felt a sense of artistic competitiveness
with the Fab Four. Each group has acknowledged the influence of
the other.The Beatles' 1965 album "Rubber Soul" inspired Wilson
to move beyond the teen simplicity of the Beach Boys' early work
to the musical maturity and emotional expressiveness of 1966's
"Pet Sounds."The ambitions of "Pet Sounds" helped spur the
Beatles to new heights in their next album, "Revolver."Wilson
was determined to top his rivals again with "Smile." He promised
it would be as much of a progression over "Pet Sounds" as that
was over its predecessor, "Beach Boys Party!""Smile" was
expected at the end of 1966 — while the Beatles were working on
"Sgt. Pepper's Lonely Hearts Club Band."
Immediately after "Pet Sounds," Wilson created the band's most
intricately crafted recording, "Good Vibrations," a song
intended for "Smile." It became the Beach Boys' biggest hit up
to that time, proof that there was a market for Wilson's
increasingly sophisticated music.
Wilson's further evolution with "Smile" stemmed from his
collaboration with Van Dyke Parks, a Mississippi-born singer,
songwriter, pianist, arranger and producer who had moved to
Southern California in the 1950s.
Parks brought a strong literary sensibility to the lyrics he
wrote for "Smile," which he and Wilson envisioned as a work
rooted in American history, culture and musical vernacular. It
was to contain doses of comic-book humor reflecting the
whimsicality of the dawning psychedelic age. (Jimi Hendrix
once described what he'd heard of "Smile" as the music of "a
psychedelic barbershop quartet.")
But Parks' impressionistic lyrics led to dissension among the
Beach Boys. Mike Love, the band's front man during concerts, was
particularly sensitive to pleasing fans and found Parks' lyrics
obscure.Other band members worried that "Smile's" musical
sophistication wouldn't translate into radio hits. By then,
Wilson had left behind the simple three-chord pop song in favor
of careening melodies, unconventional chord progressions and
shifting sonic textures.
Complicating the picture, the group was attempting to start its
own label, Brother Records. As part of that move, the band sued
Capitol Records.
Capitol printed nearly half a million "Smile" album covers,
anticipating the arrival of a master tape in fall 1966. But
Wilson, working in the studio while the other Beach Boys were on
tour, missed deadline after deadline as he continued polishing
his work.
Lack of support from his band mates was a factor in the delay.
But he also was feeling stress from the lawsuit and the weight
of his responsibility for ensuring the livelihood of the
ever-expanding Beach Boys family — on top of an ongoing struggle
with his domineering, abusive and jealous father, Murry.
The final blow came in June 1967 with the release of "Sgt.
Pepper's Lonely Hearts Club Band." Wilson had been bested by his
rivals, and he scrapped "Smile."
The band later came out with a watered-down version called
"Smiley Smile," a faint echo of Wilson's original vision.
Myth Versus Fact
The fate of "Smile" has become legend. Although most of the
world never heard the album, several influential musicians and
journalists were allowed into some of the recording sessions in
late 1966 and early 1967.
The idea that rock music might be considered art rather than
merely entertainment was in its infancy. Yet no less an
authority than Leonard Bernstein expressed admiration for the
sophistication of "Surf's Up," one of "Smile's" cornerstone
tracks, played for him as part of a CBS News documentary about
a
new generation of musicians.
Unlike the guessing game often played with legendary rockers who
died prematurely — what music might Hendrix, Buddy Holly or Jim
Morrison have made had they lived longer? — the fantasizing
over
"Smile" is based on more than wishful thinking.
Most of the album's songs had been recorded by the time Wilson
abandoned the project. For years they lay dormant; reel upon
reel of tape waiting to be stitched together and brought to life
by their creator. Eventually, tantalizing bits and pieces
surfaced, officially and unofficially.
Books and countless articles have been written about Wilson's
masterwork, and the theorizing has raged on via the Internet.
One enterprising group in Europe came up with "Project Smile," a
CD-ROM containing all the existing bits and pieces of the work,
circulated for free among users worldwide. That do-it-yourself
approach had been the closest possibility to a completed
version, because Wilson long refused to even discuss it.
"Until about three years ago, you couldn't even mention 'Heroes
and Villains' to Brian," Wilson biographer David Leaf said,
referring to another key song from "Smile." Leaf is making a
film documentary about the completion of the album.
But Wilson's attitude changed after the enthusiastic fan
response to his performance of "Heroes and Villains" at a 2001
all-star tribute to his music in New York.
He has not simply dusted off songs intended for "Smile." He has
reunited with lyricist Parks to structure the disparate pieces
into a fully developed three-movement pop suite and craft a few
new lyrics and musical links.
Out of the Darkness
Wilson says he was able to revisit perhaps the darkest chapter
of his past because "I have emotional security."
He gets it from his wife of nine years, Melinda, the three
children they've adopted, a team of doctors from UCLA that has
diagnosed and helped him manage his depression, and a
sympathetic group of musicians whose goal is to aid Wilson in
realizing his musical vision.
After failing to deliver "Smile," the Beach Boys continued to
produce acclaimed albums, but ceased to be a commercial force in
pop music.
Wilson retreated from the world, and his musical output slowed
to a trickle. Melinda Wilson believes that he was in the grip of
a depression that went undiagnosed and untreated.
"Like many people with depression who don't get proper
treatment, he tried to medicate himself with drugs," she says.
His first wife, Marilyn, brought in Hollywood psychologist
Eugene Landy to help Wilson in the 1970s. Landy lived 24 hours a
day with Wilson, recommended medication (provided by one of
Landy's associates who was an M.D.) and interceded in the Beach
Boys artistic and business decisions.
The band members and Wilson's relatives grew alarmed when Wilson
rewrote his will to make Landy the main beneficiary. They filed
suit against Landy, contending that the psychologist had taken
over Wilson's life. In 1991, a judge put the songwriter's
affairs under the control of a court-appointed conservator.
Melinda describes her husband's path back to "Smile" as
consisting of many "baby steps." It started with his resumption
of concert appearances in 1998, followed by a more ambitious
tour in 2000 in which he and his new band performed "Pet Sounds"
in its entirety.
Now, he says, at least privately to Melinda, the album he had
formerly written off as "a mistake" is "the best work I've ever
done."
It's not intended as a reconstruction of the album the world
should have heard 37 years ago. "It's the way I feel about the
music now," Wilson says.
And how does he feel about it now? "I think it's perfect."
Wilson talks about his music haltingly, at times giving clipped
responses of "yes," "no" or "I can't answer that question"; at
others offering simplistic-sounding explanations. (Asked how he
and Parks composed "Wonderful," a "Smile" song that dazzles
musicologists because it abandons the conventional notion of
key signature, he says, "We did it through concentration.")
Such comments reflect his inherent shyness, Melinda says. But
the impression that develops over the course of two interviews
is that what he feels about his music is the music and that
verbal explanations are, for Wilson, redundant.
Wilson doesn't appear concerned, nor does anyone in his
entourage, that after 3 1/2 decades of analysis and debate,
rumor and speculation, the myth will overshadow the music.
"It's so far beyond what I would have imagined it could be,"
guitarist Jeffrey Foskett says after a complete run-through of
"Smile" at rehearsal.
"The way I see it is that the Beach Boys' first 10 albums made
them stars, 'Pet Sounds' made them great, and 'Smile' made Brian
Wilson a legend. I just hope that in completing this, it gives
him peace and lets him put this behind him after all these
years."
In one of "Pet Sounds' " directly autobiographical songs, Wilson
sang, "I guess I just wasn't made for
these times."
Now, he says, "I think the time is right."
Updated 2/7/2004
Congratulations to Brian and Melinda who just announced that they have a new son, Dylan Douglas Wilson. Dylan is their third child together and for Brian his fifth.

Updated 1/28/2004
Reformed Zombies, Brian Wilson Highlight Atkinson Tribute
The reformed Zombies, Brian Wilson Highlight Tribute To Ailing
Guitarist
(LAUNCH, 01/28/2004 3:00 PM)
By Dave DiMartino
A bittersweet reunion by iconic '60s pop group the
Zombies playing
together in the USA for the first time since 1965?and a
performance
by Brian Wilson highlighted a heavily-attended industry tribute
and
benefit concert for Paul Atkinson in Los Angeles Tuesday
(January
27) night.
Once the guitarist for the Zombies?best known for their '60s
hits "Time Of The Season," "She's Not There" and "Tell Her
No"?and
later a much-respected A&R executive at several record labels,
the
already ailing Atkinson was recently diagnosed with cancer. Held
at
the House Of Blues on the Sunset Strip, the event was organized
to
help defray medical expenses for the Atkinson family.
Among those also performing at the concert were artists with
whom
Atkinson had worked while at the CBS, MCA and RCA record labels,
including Bruce Hornsby, Michael Penn, Patty Smythe, Richard
Page of
Mr. Mister (all Atkinson signings) and Mickey Thomas of
Jefferson
Starship.
The evening's warmest reception was predictably accorded to the
Zombies, Atkinson's much-loved former band, whom he joined
onstage
for performances of "Time Of The Season" and "She's Not There."
It
was a reunion that few in the audience had ever expected to see.
"We
were talking yesterday," keyboardist Rod Argent noted from the
stage, "and we realized that in the last 37 years, we've only
all
been in the same room at the same time three times?and one was
yesterday when we rehearsed."
Much of the night's music was exceedingly familiar and drawn
from
the past, with most artists performing their best known songs?
Hornsby's "The Way It Is," Smythe's "Goodbye To You," Page's
"Broken
Wings," Thomas's "We Built This City"?and Wilson providing a
veritable mini-concert of hits, including "Good Vibrations,"
"God
Only Knows," "California Girls" and much more.
Hosted by radio personality Shadoe Stevens, the benefit also
featured several video tributes to Atkinson from former
workmates
including record executives Walter Yetnikoff, Rupert Perry, and
Ron
Alexenburg as well as David Letterman keyboardist Paul
Schaeffer.
Additionally, Atkinson was presented with the Recording Academy
President's Merit Award by NARAS President Neil Portnow.
A silent auction at the event included items donated and
autographed
by the night's performers, as well as BB King, David Bowie, By
Dylan, Tom Hanks, and Matchbox 20, among others.
All proceeds for the event went to the Atkinson Family Trust as
wells as the Gift Of Life Foundation and The United Network For
Organ Sharing. Further contribution may be sent directly to The
Atkinson Family Trust in care of Klein & Company, 11726 San
Vicente
Boulevard, Suite 420, Los Angeles, Ca 90049.


________________________________________________
Updated 1/11/2004
No SMILE for Edmonton
The announcement on the official Edmonton Chamber Of Commerce site has been changed and no longer suggests that Brians upcoming show on January 30 will be a "Smile" show. The website originally had touted this concert as being a "dress rehearsal" for the upcoming Smile tour of Europe.

Updated 1/5/2004
Brian To Perform At Paul Atkinson Benefit Concert
One-time Zombies member Paul Atkinson will be presented with NARAS'
President's Award on Jan. 27 at the West Hollywood House of Blues.
The event will also help raise funds for the ailing Atkinson, who has
had two liver transplants, undergoes regular dialysis due to kidney
failure and was recently diagnosed with inoperable cancer. Radio
personality Shadoe Stevens will host, with performances by Zombies
Rod Argent and Colin Blunstone, Brian Wilson, Mr. Mister's Richard
Page, Michael Penn, Patty Smyth, Mickey Thomas, Don Was and Bruce
Hornsby. Contact George Ghiz at (310) 395-2386 for more info.

Updated 11/22/2003
Brian To Debut Smile Show In Canada
The Edmonton Chamber Of Commerce is reporting on their website that Brian Wilson will be debuting his Smile concert at The Chamber Ball in Edmonton Alberta, Canada on January 30 of 2004 before he takes the tour overseas to Europe. The article can be found at
Edmonton Chamber Of Commerce

Updated 10/8/2003
Fan Gathering Planned For Atlanta GA
Another fan gathering is in the works, this time in Atlanta Georgia on November 8th. More information can be found by clicking here
Thanks to Doug S


Updated 10/6/2003
Judge Rules Against Al
Beach Boys Member Hits Bad Note at Court
WASHINGTON - There was no "Fun, Fun, Fun" at the Supreme Court
Monday for a founding member of the Beach Boys.
The justices refused to hear an appeal from guitarist Alan Jardine, who fought a court order that barred him from using the term "Beach Boys" in his touring band. The dispute arose from a split among the surviving members of the California surf band.
In 1998, Jardine began touring as "Beach
Boys Family and Friends" and as other names that included "Beach Boys."
He owns a quarter of the corporation formed to hold the Beach Boys trademark, but did not have the company's permission to use the band name. Jardine contends he formed his separate touring band after former bandmate Mike Love refused to tour with him.
The group had a string of hits in the 1960s, including "Surfin' USA,"
"Help Me Rhonda" and "Fun, Fun, Fun." It continues to perform, led by Love.
The case is Jardine v. Brother Records Inc., 02-1833.


Updated 9/29/2003
NEW PET SOUNDS BOOK !

A new book by noted author Charles Granata along with Tony Asher titled "WOULDN'T IT BE NICE" Brian Wilson and the Making Of The Beach Boys "Pet Sounds" has just been released. The book promises to be one of the very best ever written about Brian and the band.
You can ask Chuck Granata any questions you may have about his new book on the Gold Board message board on this site.
==================================================
The following is from "Publishers Weekly"
In 1966, Brian Wilson and the Beach Boys released a revolutionary rock album that would influence the Beatles' Rubber Soul as well as the music of the Who, Eric Clapton and the Rolling Stones. As music historian Granata points out in this often passionate, sometimes pedantic history of Pet Sounds, U.S. audiences turned a cold shoulder to this album because it represented such a
departure from the pleasing surf melodies that had made the Beach Boys famous. In spite of such a reception, the album showcases the soaring musical genius of Wilson, argues Granata, in what was perhaps truly the first ever "concept album." The innovative combination of folk, blues and jazz
blended into the gorgeous harmonies of the Beach Boys. Granata traces the evolution of the album from its writing, mostly by Wilson and Tony Asher, to the long nights of production in the studio. He
analyzes dispassionately each song on the album, from the jangly 12-string guitar chords of "Wouldn't It Be Nice?," which open the album, to the closing harmonies of "Caroline, No" that close it. Granata chronicles Wilson's well-known disappearance from the musical scene not long after the
album's release to battle the demons of paranoid schizophrenia, as well as his recent solo appearances performing the songs from Pet Sounds. Granata devotedly tells a story whose contours are already well known, so the book at times appears to be a set of liner notes allowed to grow too large.

Bruce Johnston of the Beach Boys:
"Wouldn't It Be Nice is intelligently researched and beautifully written."


Updated 9/22/2003
BEACH BOYS 2004 CALENDER
Pre-orders are being taken now for the 2004 roach-clips.com
Beach Boys' wall calendars, put together by long time BB/Denny
Wilson pal Ed Roach. Info can be found on Ed's site at:
http://www.roach-clips.com


Updated 9/10/2003
More Beach Boys On DVD Coming
Good news for our friends over in the UK. New DVDs are due for release on October 20, are Brian Wilson Pet Sounds Live In London and a real surprise, The Beach Boys Good Vibrations Tour 1976 Special. Apparently this is what has become known to fans as the It's Ok special, shown in 1976 on NBC to promote the 15 Big Ones/ Brian Is Back campaign.
As of now, no US release date has been announced.
Thanks to Steve Wood


Updated 9/6/2003
Brian To Perform On New Carnie Wilson CD
Carnie Wilson is releasing a new CD, called, FOR THE FIRST TIME, on Sept 16. Both her mom Marilyn and dad Brian will sing duets with her. She also performs uncle Dennis Wilsons great composition, Forever.
For more info check out CarnieWilson.com


Updated 8/28/2003
The Mayor Of Sunset Strip
Be on the lookout for the film "The Mayor Of Sunset Strip" a documentary about legendary LA DJ and long time friend of Brian Wilson, Rodney Bingenheimer. Brian appears in the film and his song, Rodney On The Rock , a "jingle" written by Brian and Andy Paley, is also featured in the films soundtrack. The film has already played at the LA Film festival and will be featured at the Toronto Film Festival next week. It is scheduled to be released commercially this coming January.
Thanks to Jean Sievers


Updated 8/20/2003
There is a new and interesting two-part article by Ed Howard on "Smile" online at Stylus Magazine. Here are the links:
http://www.stylusmagazine.com/articles/article030728page01of01.html
http://www.stylusmagazine.com/articles/article030804page01of01.html
Updated 7/19/2003
There is a brand new and very interesting article about Brian, Smile and his upcoming Smile Tour at The Age


Updated 7/14/2003
Do You Miss Your Daily Dose Of Beach Boys Discussion?If so,then sign up here for The Imagination Mailing List.
Join the internet's best mailing list to ask questions, give answers, get and discuss the latest news and information about Brian Wilson and the Beach Boys.
SUBSCRIBE

Updated 7/5/2003
Brian and his band performed Good Vibrations ,Sloop John B and God Only Knows on the July 4 A&E Network Celebration from Nashville.


Updated 6/13/2003
Brian To Celebrate July 4th on A & E Network Performance
The city of Nashville will be center stage
nationwide July 4th as the A&E Network broadcasts live from Riverfront
Park an unprecedented fireworks celebration that features the
Nashville Symphony Orchestra and guest performances from Beach Boy Brian
Wilson, legendary performer Al Green and country music star Lee Ann Womack.
The two-hour special, "This is Your Country," will be broadcast 7-9p.m., ending with a 20-minute fireworksdisplay over the Cumberland River. A&E officials said Thursday that the telecast has the potential of bringing Nashville into more than 85 million homes nationwide.

Updated 5/27/2003
Jean Sievers of the Lippin Group, which is Brians management company , in a message posted on the Imagination mailing list,confirmed yesterday that Brian's upcoming USA shows will NOT be Smile tour concerts.


Updated 5/23/2003
MORE SMILEMANIA
There is a nice article at cnn.com about Brian's announcement of a SMILE tour in 2004.
CNN.COM
=========================================
Clapton to perform on upcoming Brian CD
Brian Wilson has roped in a very special guest for his next
project. He is getting ready to record a track with Eric
Clapton.
The Beach Boys legend told 6 Music he'd called the
equally-illustrious guitarist to suggest a collaboration,
and Clapton agreed. They are due to start work at Abbey
Road studios this week.
Speaking at the Ivor Novello awards, Brian said the song
would be called Sea Blue, and even hummed a couple of
bars for the benefit of the journalists there.
Updated 5/22/2003
'SMILE' - IT'S BRIAN!
BEACH BOYS legend BRIAN WILSON is to perform his mythical unreleased masterpiece 'SMILE' in its entirety on a UK tour next year, NME.COM can reveal.
The legend will return to London's Royal Festival Hall, where he played six acclaimed sold-out shows last year, for four nights in February 2004. In addition to 'Smile', the concerts will include classic Beach Boys and Brian Wilson favourites, as well as selections from the star's forthcoming solo album.
There will also be shows in Bristol, Glasgow, Newcastle, Liverpool and Birmingham in March.
The full list of dates are as follows:

London Royal Festival Hall (February 20, 21, 22, 24)
Bristol Colston Hall (March 2)
Glasgow Clyde Auditorium (March 4)
Newcastle City Hall (March 6)
Liverpool Empire (March 7)
Birmingham Symphony Hall (March 8)
Tickets cost between £30 and £60. For the London shows, contact the Royal Festival Hall box office on 020 7960 4242 or click here.
From New Musical Express

Updated 5/20/2003
The upcoming Pet Sounds 5.1 Audio DVD will contain the
complete album for the 1st time in stereo, mono & surround , plus the following
bonus features:
7 Bonus Audio Tracks
Pet Sounds LP Original 1966 Promo Film
The 1997 Pet Sounds Sessions Documentary
Sloop John B Promo Video 1966/1997
Sloop John B original 1966 Promo Film
Photo Gallery
Liner notes by noted Beach Boys author David Leaf
Track-by-track notes
Sessionography
Discography and much more


Updated 5/15/2003
BRIAN IN ONTARIO-CANCELLED
According to ticketmaster.ca, Brians scheduled June 12 concert
at CasinoRama in ORILLIA, ONTARIO, near Toronto has officially
been cancelled. No reason is posted.

Updated 4/26/2003
Elton John To Guest On Next Brian Wilson CD
From Rolling Stone Magazine:
"Help Me, Elton - Yeah!" Two great tastes that taste great together: Brian Wilson got Elton John, a longtime Beach Boys obsessive, to sing and play piano on his new album. "Elton came in to sing on 'How Can We Still Be Dancing,'" Wilson reports. Wilson's CD will feature his regular band the Wondermints [sic], and he hopes to collaborate with Sting and Eric Clapton. "It's got a little more
thickness to it," he says. "The sound is a little more ballsy."
============================
Two More Greatest Hits Collections On The Way
Capitol to Collect Beach Boys' 'Very Best'
Fri Apr 25,11:45 AM ET
By Jonathan Cohen
NEW YORK (Billboard) - Following in the vein of successful hits
compilations of rock'n'roll paragons the Beatles ("1,"
Apple/Capitol) and the Rolling Stones ("40 Licks," Virgin), Capitol
will on June 10 release "Sounds of Summer: The Very Best of the
Beach Boys," a collection of the legendary surf-rock group's 30
biggest hits.
The single-disc "Sounds of Summer" collects 30 top-40 singles,
including the band's four No. 1 hits, "I Get Around," "Help Me,
Rhonda," "Good Vibrations," and "Kokomo." Nine more of the songs hit
the top-10 of Billboard's Hot 100, including "Surfin'
U.S.A.," "California Girls," "Surfer Girl," "Barbara Ann," "Wouldn't
It Be Nice," and "Sloop John B."
Capitol is also planning two more Beach Boys projects for summer
release. The group's seminal 1966 album "Pet Sounds" is due for a
DVD Audio release in 5.1 Surround Sound on July 22, while "40 Top
40s," a double-disc expanded version of "Sounds of Summer" focused
on the group's international chart hits, will be issued in
September.
Here is the track list for "Sounds of Summer: The Very Best of the
Beach Boys":
"California Girls"
"I Get Around"
"Surfin' Safari"
"Surfin' U.S.A."
"Fun, Fun, Fun"
"Surfer Girl"
"Don't Worry Baby"
"Little Deuce Coupe"
"Shut Down"
"Help Me, Rhonda"
"Be True To Your School"
"When I Grow Up (To Be a Man)"
"In My Room"
"God Only Knows"
"Sloop John B"
"Wouldn't It Be Nice"
"Getcha Back"
"Come Go With Me"
"Rock and Roll Music"
"Dance, Dance, Dance"
"Barbara Ann"
"Do You Wanna Dance?"
"Heroes and Villains"
"Good Timin"'
"Kokomo"
"Do It Again"
"Wild Honey"
"Darlin"'
"I Can Hear Music"
"Good Vibrations"
Updated 4/16/2003
Confirmation has been made regarding the concert in Boston, plus the announcement of two other shows this summer. See the "Tour" section for more info.
Courtesy of Brianwilson.com


Updated 4/12/2003
BRIAN IN BOSTON?
Several fans have reported that there is an ad in the Boston Herald announcing that Brian Wilson will be performing a free concert in Boston on June 14 . Thus far there has been no "official" announcement. More details will come once this is confirmed.


Updated 3/14/2003
Happy Birthday wishes to Mike Love from Imagination


Updated 2/28/2003
Jimmy Buffet, who, of course collaborated with Brian Wilson on the song South American , will release a cover version of the Beach Boys classic, Sail On Sailor, on his upcoming cd, Meet Me In Margaritaville, due for release this April.


Updated 2/10/2003
Another Brian Wilson TV Alert
It appears fans in Canada will be getting to see some if not all of the upcoming Brian Wilson "On Tour" video on TV.
This is from Much More Music in Canada.
Thursday, February 27, 10pm & 1am ET, 7pm & 10pm PT Friday, February 28, 3pm ET, 12pm PT
MMMMarquee
NEW Brian Wilson - On Tour With... This tribute to Brian Wilson's immense talent and work follows his extensive tour of the United States and Japan with live performance. Guest appearances and interviews with Brian Wilson, the Brian Wilson Band and celebrity guests including Sheryl Crow, Pete Townshend, Eddie Vedder and more.
Updated 2/5/2003
Brian On TV
PBS stations around the country (USA) are running an edited version of the Queens Concert: Party At The Palace this week.The show will be running in both Philadelphia and New York tonight. Check your local istings for time and date. For those of you who get the Dish Network or Direct TV, PBS is running the show on Thursday at 8PM and 9:30 eastern USA Time.
http://www.pbs.org/whatson/dbs/description.html?nola_root=QUJU&date=2003-02-6


Updated 2/3/2003
SPECTOR ARRESTED IN SHOOTING
Famed record producer PHIL SPECTOR was arrested Monday in connection to the fatal shooting of forty-year-old actress Lana Clarkson at Spector's residence near Los Angeles. Police responded to an emergency call at 5 a.m., and found the victim, who was pronounced dead at the scene. The producer,
who is being represented by attorney Robert Shapiro, was freed on a $1 million bond. Spector produced a mammoth string of hits in the Sixties, many featuring his trademark Wall of Sound production. More recently, he had been in the U.K. working on songs by the British band Starsailor for their second
album.


Updated 1/22/2003
The CD originally released in the UK as Knebworth 80 is scheduled for a US release on March 4th, retitled as "Good Timin" Live at Knebworth 1980. No word as to whether there are any differences from the UK release. Also on tap for a March 3rd release is a new Brian Wilson DVD titled "Brian Wilson On Tour" which will feature the following songs:
Fun Fun Fun This Isn't Love Don't Worry Baby God Only Knows
Ruby Baby Saturday Morning In the City Surfin' USA Do It Again Kiss Me, Baby Sail On, Sailor Darlin' Good Vibrations On Wisconsin Little GTO Vegetables Help Me Rhonda Lay Down Burden Back Home Caroline No Barbara Ann Viva Las Vegas Auld Lang Syne I'm So Young California Girls Add Some Music To Your Day Love And Mercy
No word if this will be released simultaneously around the world.


Updated 1/14/2003
Brian Comments On The Passing Of Maurice Gibb
The following message, attributed to Brian Wilson,about the passing of Bee Gee Maurice Gibb, was posted yesterday on the message board of his website at Brianwilson.com:
"Maurice Gibb was one of my favorite Bee Gee's because his voice was so expressive. It made me feel happy and feel really good to hear him sing. His voice had a joy to it that touched one's soul. On a personal level, I loved his sense of humor and his spirit. He was a real friend to me. I remember when I inducted the Bee Gees into the Rock 'n Roll Hall of Fame, and I sang "Too Much Heaven." I was blown away by the experience only to find out later that Maurice was feeling the same sentiments. I will truly miss him. At a time like this, all my love and prayers go out to his family, and of course, his brothers." - Brian Wilson
=============================
Brian To Appear On New Styx CD
Brian Wilson will appear on the upcoming CD by Styx, called Cyclorama, which will be released on February 18 on the Sanctuary label. As you know, Styx recently appeared on Brian's latest Christmas recording of White Christmas late in 2002.
============================
Solomon Burke CD Receives Grammy Nomination
Don't Give Up On Me, the latest CD by Solomon Burke, has received a Grammy nomination on the Contemporary Blues catagory. Burkes CD is notable because it contains Burkes version of the unreleased Brian Wilson compostion, "Soul Searchin, which was also recorded by the Beach Boys but remains unreleased.


Updated 11/24/2002
BRAND NEW BEACH BOYS BOOK

There is a new Beach Boys/Brian Wilson bio written by Gael Tynevez called "L'enfance pour l'éternité", which translates to "The Childhood For Eternity". If you can't tell by now, the book is written in French and is probably the first book devoted to the Beach Boys written in French. A larger picture and more info on the book can be found, in French, at http://www.camionblanc.com/
Thanks to Hugues


Updated 11/20/2002
Brian Writing New Material For Next Album
In an interview with Undercover Music News, Brian Wilson reveals that he has now written seven new songs for his next recording project and that he will be doing the producing. The entire article can be found at this link:
Undercover Music News Brian Article

Updated 11/03/2002
American Band and I Just Wasn't Made For These Times on DVD
Artisan Entertainment has announced that they will be releasing The Beach Boys "An American Band" and Brian Wilson "I Just Wasn't Made For These Times" together as a "double feature" home DVD on December 17.
=================================
Brad Elliott's Surf's Up Book Back In Print
Brad Elliott has announced that paperback copies of his book 'Surf's Up- The Beach Boys On Record 1961-1981 are now available. Information on how to purchase a copy can be found at http://www.surfsupbooks.us
Updated 10/20/2002
PACIFIC OCEAN BLUE TO BE RE-ISSUED
The November Issue Of Mojo has an article on Dennis Wilson by Ben Edmonds
which mentions that his long out of print solo album,Pacific Ocean Blue, will soon be re-issued along with some material from the never released Bamboo sessions as a bonus. Not much more as far as specific details, but this is great news.
Updated 10/07/2002
Australian Tour OK!
The problems reported earlier that threatened Brian Wilson's upcoming tour of Australia have apparently been ironed out and the tour will go on as scheduled and will also include some additional dates. See TOUR SCHEDULE


Updated 9/30/2002
Knebworth 1980 - Official CD Release
The Beach Boys Knebworth 1980 concert is finally going to see an official
cd release, at least in the UK , on October 14 on Eagle Records. Unfortunately, it is an edited down version of the actual concert, with I Write The Songs being one track left off.


Updated 9/26/2002
Australian Tour In Jeopardy!
The following is an excerpt from an article by Keith Moor that appeared today in the Herald Sun, an Australian news service concerning Brian Wilson's upcoming tour of Australia.
BEACH Boy Brian Wilson's Australian tour is in doubt after its Melbourne promoter
was yesterday arrested over a $19 million fraud.
Hundreds of tickets have already been sold to the former Beach Boy's December
concerts in Melbourne and Sydney.
The Victoria Police major fraud group yesterday arrested concert promoter Ben
Beath, 24.
Detectives searched Mr Beath's home in Shelley St, Elwood, and seized his
computer and various documents.
It is believed Mr Beath has already paid Wilson a deposit of $250,000 to secure
the tour.
That money was allegedly stolen and Wilson may have to hand it back.
The complete article can be read here.


Updated 9/5/2002
McCartney, Brian Wilson Play Benefit
LOS ANGELES (AP) - Former Beatle Paul McCartney and Beach Boys co-founder Brian Wilson will perform together at a Sept. 18 benefit to raise money for clearance of land mines.
McCartney and his wife, Heather Mills, will host the second annual Adopt-A-Minefield ``Open Hearts Clear Mines'' benefit at the Century Plaza hotel.
Tonight Show host Jay Leno will be master of ceremonies.
Updated 9/3/2002
You can download the full version of the Brian Wilson/Blondie Chaplin "reunion" track, "Hand On My Shoulder" from David Letterman drummer Anton Fig's new cd , titled "Figments" at http://www.mp3.com/anton_fig


BEACH BOYS ALBUM COVER SCREEN SAVER
NEW BEACH BOYS BOOK PUBLISHED
A new book, Add Some Music To Your Day: Analyzing and Enjoying The Music Of The Beach Boys, will be published by Tiny Ripple Books on December 22, 1999.
The book presents the "best of" Add Some Music, the respected and fondly-remembered Beach Boys fanzine of 1978-1984. Over 40 newly-edited articles, essays, and reviews provide a serious and critical perspective on the music of Brian Wilson and the Beach Boys.
Edited by Don Cunningham (editor and publisher of Add Some Music during the fanzine's seven-year existence) and Jeff Bleiel (author of That's All: Bobby Darin On Record, Stage & Screen), the book features insightful, opinionated commentary on the Beach Boys which has been unavailable for over 15 years.


Highlights include:
Musical analysis of 17 Beach Boys classics, focusing on Brian Wilson's revolutionary and enduring triumphs as a composer, producer, arranger, and bandleader
Critical reviews of often-overlooked Beach Boys albums and singles
Comprehensive articles covering the works of Beach Boys Carl Wilson, Dennis Wilson, Al Jardine, and Mike Love
Over 35 photos, many of which have been unseen since their original publication
Many Beach Boys aficionados consider Add Some Music - a serious journal about the band's artistry and history -- to be the best fanzine ever published about the group. The articles now collected for the book Add Some Music To Your Day stand up as exceptionally perceptive commentary on the Beach Boys - writing which has never before received wide distribution.
Noteworthy among the 45 articles reprinted and re-edited for the book are Don Cunningham's in-depth analyses of Brian Wilson's beloved and acclaimed songs and productions. "Help Me, Rhonda," "Surfer Girl," "Good Vibrations," "Don't Worry Baby," "Heroes and Villains," "California Girls," and "Sloop John B" are among the classics covered. Lesser-known tracks such as "Car Crazy Cutie" and "Let's Go Away For Awhile" are also discussed.
Add Some Music To Your Day: Analyzing and Enjoying The Music Of The Beach Boys is available for $19.95 (plus $3 shipping) from Tiny Ripple Books, P.O. Box 1533, Cranberry Township, PA 16066. Pennsylvania residents must add 6% sales tax. Orders are now being accepted. For more information, visit www.tinyripple.com.


Capitol Records has just opened a new Beach Boys site mostly to promote the new Pet Sounds in stereo cd.
SITE ARCHIVES
April,May,June,July,August 2002
January,February,March 2002
October,November,December 2001
July,August,September 2001
April,May,June 2001
January,February,March 2001
October,November,December 2000
July,August,September 2000
April,May,June2000
Jan,Feb,March 2000
Oct,Nov,Dec 1999
July,August,September 1999
April,May,June 1999
Jan,Feb,March 1999
Oct,Nov,Dec 1998

Play these great albums for your non believer friends, buy them as gifts for family and friends.

CD'S IN CURRENT RELEASE
Gerry Beckley, Robert Lamm and CARL WILSON- LIKE A BROTHER TRANSPARENTMUSIC 500022
BRIAN WILSON -LIVE AT THE ROXY THEATRE BRIMEL 1001 (
BEACH BOYS - GREATEST HITS VOLUME3 "BEST OF THE BROTHER YEARS"
CAPITOL RECORDS 72435-24511-2/8; 4/2
BEACH BOYS - GREATEST HITS VOLUME 1 CAPITOL RECORDS 724352186020
BEACH BOY - GREATEST HITS VOLUME 2 CAPITOL RECORDS 724352023820
BRIAN WILSON - IMAGINATION GIANT RECORDS 9 24703-2
BRUCE JOHNSTON/MIKE LOVE AND THE ROYAL PHILHARMONIC ORCH. - SYMPHONIC SOUNDS INTERSOUND 9343
BEACH BOYS- ENDLESS HARMONY CAPITOL RECORDS 72434-96391-2-6
BEACH BOYS- ULTIMATE CHRISTMAS CAPITOL RECORDS 72434 95734-2-0
HOME VIDEO
BEACH BOYS : Endless Harmony DVD/ VHS
TWO LANE BLACKTOP: STARRING Dennis Wilson and James Taylor
Anchor Bay Entertainment VHS/DVD/LETTERBOX
*BRIAN WILSON : A Beach Boys Tale -A&E Biography AAE-17459 VHS
*Available at the Biography website or by calling 1-800-344-6336
BEACH BOYS : The Lost Concert Image Entertainment -ID5646SB VHS/DVD
BRIAN WILSON : Imagination Warner Video -38508-3 VHS
**BEACH BOYS : Nashville Sounds/The Making of Stars and Stripes
Image Entertainment - ID4514ERDVD DVD
**NOTE: According to the Image Entertainment Website, this is the version that contains In My Room with Tammy Wynette
========================
Brian appeared in a live chat with fans on AOL in July
Read the transcript here!

The liner notes for the Net Sounds 2 fans tribute cd are here! Now hear clips of selected tracks in Real Audio!
Read about what everyone is talking about here!

Brian Wilson Ring site owned by Fans Of Brian Wilson.
[ Previous 5 Sites | Skip Previous | Previous | Next | Skip Next | Next 5 Sites | Random Site | List Sites


LINKS
Other Fine Brian Wilson/Beach Boys Sites